A Met Gala of hits and misses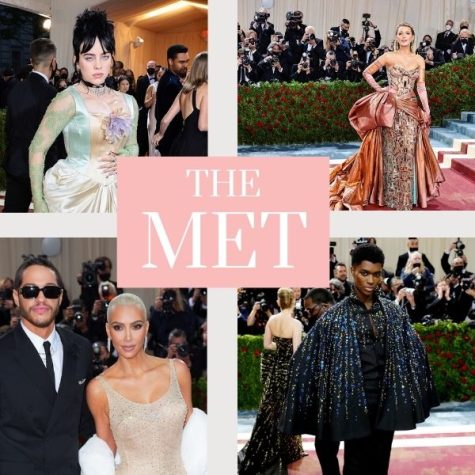 Since 1948, the Met Gala has continued to inspire and impress its audience. The theme was inspired by the history of America, The Gilded Age. As fashion continues to evolve, the red carpet continues to show innovation. This year was different, due to the absence of many legendary icons. Still, many popular faces walked the red carpet at the Met Gala for the first time this year, including Maude Apatow, Hoyeon Jung, Phoebe Bridgers, Conan Gray, and Sabrina Carpenter.
The official co-chairs and hosts were Blake Lively and Ryan Reynolds, along with Lin-Manuel Miranda. While Lively and Reynolds brought the house down with their looks, a lot of big names were off their game this year. Honestly, the majority of looks were underwhelming. We were missing Zendaya, Rihanna, Lady Gaga, Harry Styles, Timothee Chalamet, Lily-Rose Depp, Miley Cyrus, Ariana Grande, and many more. Most of them had professional obligations or other things that came up. Personally, I think there are some celebrities who have reached a point in their career where they have attended the Met Gala so many times that they don't think they necessarily need to go. On the other hand, all these younger celebrities are attending for the first or second time. As exciting as it is to see these celebrities walk the carpet for the first time, the legends have left some pretty big shoes to fill. Those who attended either wore something that didn't fit the Gilded Age or a piece that was not appropriate for the occasion. It was also disappointing when people that have looked phenomenal in previous Met Galas had such poor looks.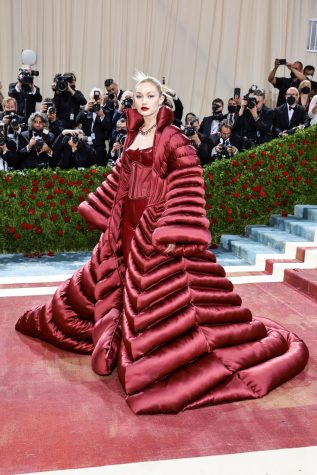 Let's dive into some of the morequestionable looks this year. Starting off, we have Billie Eilish. In my opinion, her dress, made by Gucci, looked cheap and scrappy. That being said, she was one of the few people that actually followed the theme. In her interview, she stated that her dress was one-hundred percent sustainable and made from recycled materials. I applaud her for following the theme and wearing a dress that was eco-friendly, I was just not a fan. There was also a huge flower on the front of her corset that looked like it was made of tissue paper. Next, Gigi Hadid. I liked her corset catsuit by Versace but the puffer coat made her look like a sleeping bag. Fashion is changing so fast that designers are coming up with more and more innovative ideas, but I don't think innovation necessarily has to mean bigger. Bigger is not always better. Finally, Camilla Cabello disappointed me, as well as her fans. Her dress was designed by Prabal Gurung, who is one of my favorite designers as well as the only Nepali representation we have in the designer fashion industry. Every year, celebrities try to show us something new on the red carpet but these looks were not my favorite.
Onto the best looks of the night. Rosalía, a Spanish singer-songwriter who has become popular internationally. She looked stunning in Givenchy, as well as stayed on theme. Her gown represented Gilded Glam but she also modernized it with her sleeves. Tessa Thompson brought the house down in Caroline Herrera. She was wearing a long light pink dress with several layers of gathered tulle. No, this dress has nothing to do with the theme whatsoever. If your dress is exquisite and you can pull it off, the theme loses its value. So many people don't follow the theme but what sets individuals apart is those who still look phenomenal.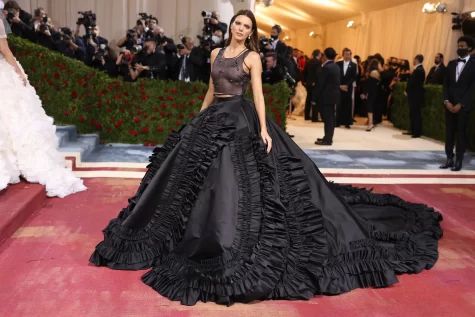 Next, Kendall Jenner. It's an understatement to say she carried her family on her back. She gave us a beautiful black two-piece set from Prada. Her sequined mesh top was paired with a long ball-gown skirt with ruffles. Like Rosalía, she found a way to pull off Gilded Glam while modernizing it. Her family, on the other hand, did not serve the best looks. Kim Kardashian wore a dress that originally belonged to Marilyn Monroe while promoting unhealthy weight loss. In her Vogue interview, she stated she had to lose sixteen pounds in three weeks to be able to wear this dress. Her audience consists of various ages, including kids and teenagers, and pushed forward a gross narrative. This dress also did not fit the theme. Marilyn Monroe is old, but she isn't Gilded Age old.
Overall, I would say that this year's theme was a really good one and could have been executed so much better. This being said, not all the looks were bad. There were definitely some iconic looks that will be remembered and referenced in the future.