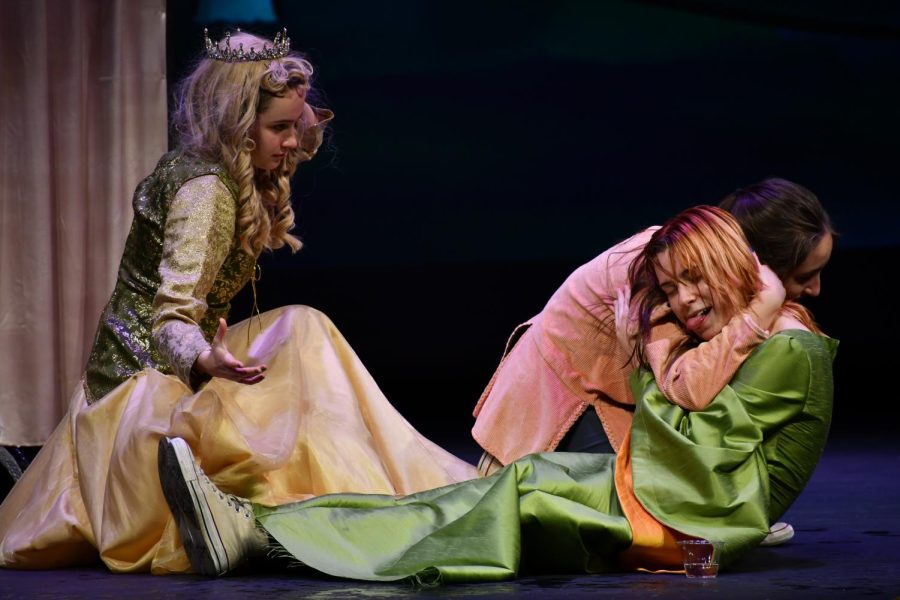 On May 10, Meridian's theater program earned a total of nine Cappies nominations for their production of "The Complete Works of William Shakespeare (abridged) [Revised]." The play was performed at Meridian's auditorium on March 31, April 1, and April 2, where the Cappies critics team, consisting of students from Meridian and other schools in the region, watched and judged the technical and performance-based aspects of the show.
The nominations include Sound, Stage Management, Ensemble in a Play, Comic Actor in a Female Role in a Play, Comic Actor in a Male Role in a Play, Supporting Actor in a Female Role in a Play, Lead Actor in a Female Role in a Play, Lead Actor in a Male Role in a Play, and Best Play. 
Although the long practice hours paid off, it was not an easy journey for Meridian's theater team to amass such a large number of nominations. It was a long process that required an abundant amount of energy and dedication from the actors and backstage crew.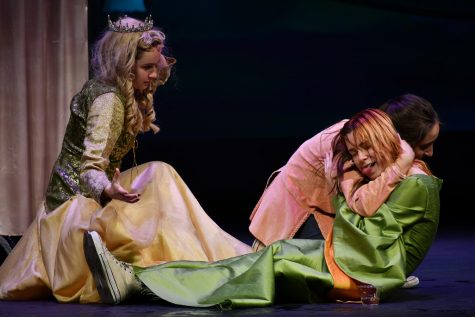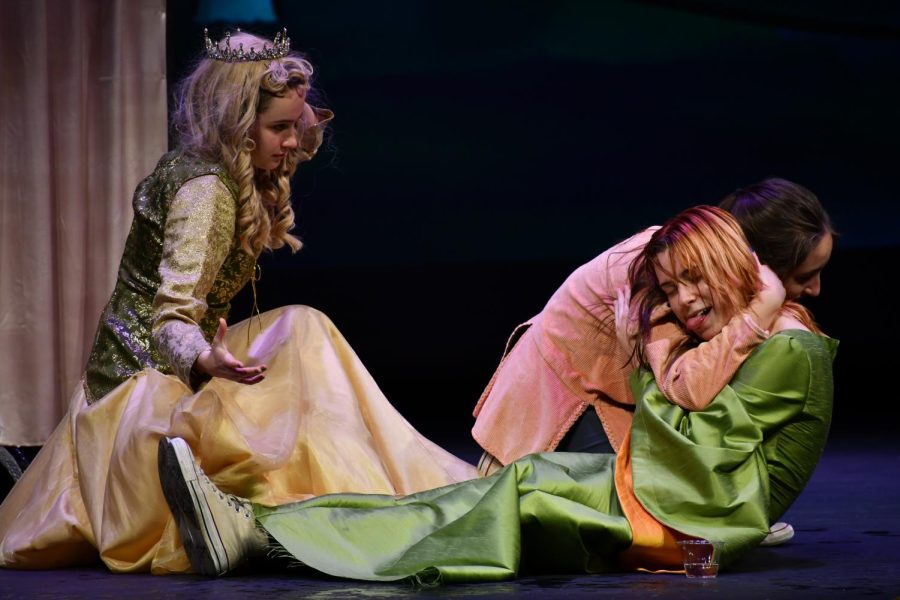 "We started every rehearsal by throwing a football around," said Mr. Northrip, Meridian's theater director. "The whole show's about building energy, enthusiasm, and confidence, and the willingness to take such a strange risk." 
Meridian will have the honor of performing a 3 minute excerpt of the production at the Gala since they received the "Best Play" nomination from the Cappies. For the weeks leading up to the eventual performance, Mr. Northrip plans on having one long rehearsal first to refresh their memories and finalize any details in their performance. Afterwards, there will be 20 minute practices every other day.  
When asked about the possibility of receiving an actual award from the Cappies, Mr. Northrip made it clear that he valued the opportunity to perform over the result of the awards. 
"We get to go out there and perform Hamlet backwards… we will feel the love of all the high school students crammed into the tiny theater" Mr. Northip concluded. "The real award is getting to perform at the Gala." 
Meridian's theater will perform on June 6 at the John F. Kennedy Center for the Performing Arts.