Burned your pie? Quick Thanksgiving dessert replacements
Thanksgiving is here! It's that time of year where the kitchen gets crowded, the folding chairs and tables are brought out from the garage, and everyone sits through the painfully long dinner to make it to dessert. But as usual, you burned the cake, dropped the pie, ate all the cookies because you have no self-control, and you've reached the point of no return. Here's a handful of stores where you can find your quick replacements and some amazing Thanksgiving desserts to satisfy your whole family.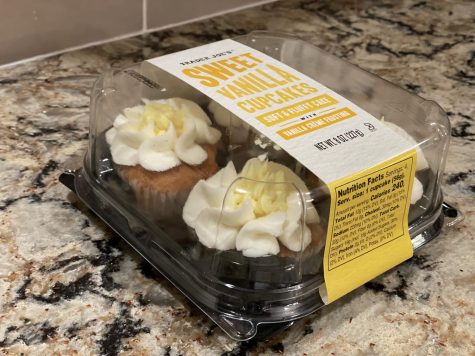 For those of us who enjoy desserts on the sweeter side, I would recommend Trader Joe's Sweet Vanilla Cupcakes. While they seem plain, the buttercream and fluffy cake make a great combination for a treat in your mouth. They're not the most nutritional, but they make a great Thanksgiving dessert.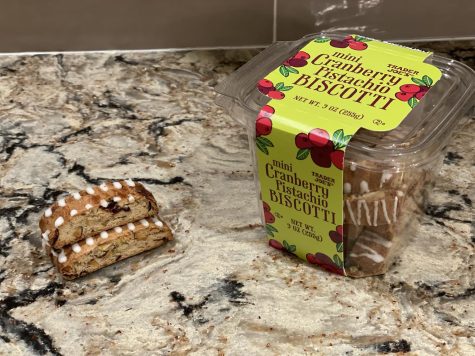 If you're looking for something healthier but still tasty, mini cranberry pistachio biscotti is a great option. This dessert can be purchased at Trader Joe's. Since they are quite dry, I recommend serving them with a beverage, such as coffee or iced lattes. They're also good for those of us who are full from a big Thanksgiving meal to still be able to enjoy a bit of dessert.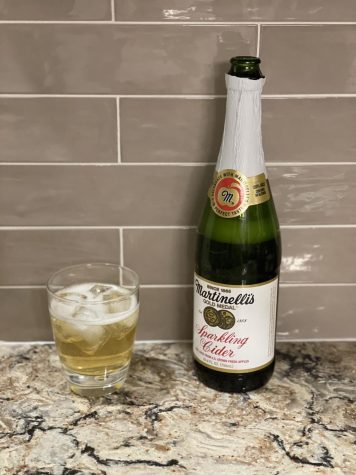 While not quite dessert, Sparkling apple cider from Giant is a great touch to add to your Thanksgiving dinner. This cold, carbonated drink is good to wash your meal down with, as it's tasty and refreshing. Plus, it looks fancy enough to blend in with the elegant drinks being served at the adult's table.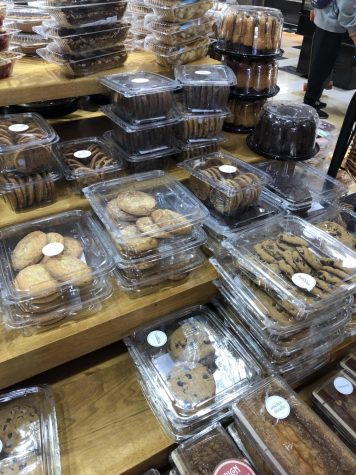 Though sugar cookies seem like winter food, Giant has them year-round and now is not an exception. The entirely too sweet frosting on top and a crumbly cookie underneath can't compare to your grandmother's 100-year-old cookie recipe, but they are better than nothing. Oh, and don't eat too many within the same hour or you'll regret it.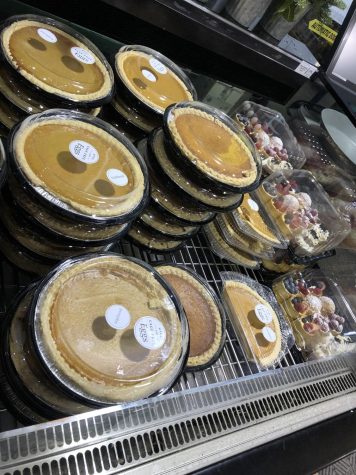 The pies are the centerpieces of Thanksgiving and Giant knows this. They have all the pies: apple pie, pumpkin pie, pecan pie, four seasons pie, blueberry pie, and so many others. Though I can't vouch for their flavor, you have a great variety to choose from and they come in fun sizes.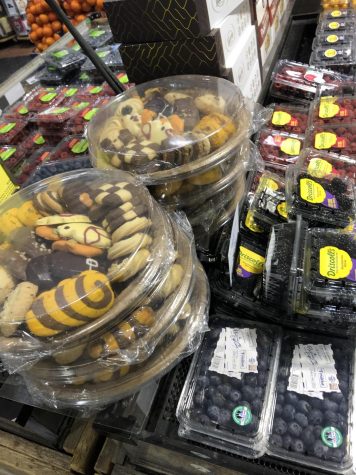 If you're looking for cookies galore, I recommend going to Whole Foods with their expensive cookie selection. They have your iconic chocolate chip cookies, chocolate chocolate chip cookies, snickerdoodles, turkey cookies (cookies shaped like turkeys), pumpkin cookies (cookies shaped like pumpkins), and so many others. I'm sure all of them taste great but if you warm them up in the oven or microwave, you can get that homemade feel.