Meridian boys soccer returns from Tennessee as Smoky Mountain Cup champions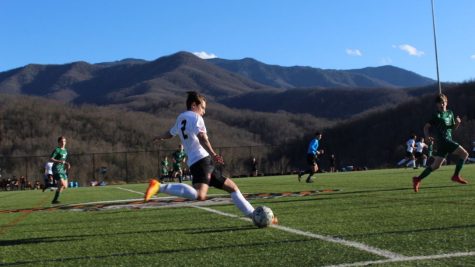 This past weekend, Meridian Boys Soccer, defending state champions, traveled to Tennessee to compete in the annual Smoky Mountain Cup.
This Thursday through Sunday tournament was filled with many highs for the team, winning both of the completed games. 
The first game won was against The Westminster School, located in Atlanta, Georgia. This soccer team is currently named national champion, however the Mustangs gave the Wildcats a run for their money in their 2-0 win.
The second game also resulted in a 2-0 win for the Mustangs against Farragut High School, located in Knoxville, Tennessee. The Farragut Admirals are defending national champions, leading the Mustangs off to a hopeful start.
The last game was quite the sequence of events, being called off early due to a major injury from the opposing team, McCallie High School in Chattanooga, Tennessee. However this didn't stop the Meridian Boys.
According to Coach Spinello, "We were extremely focused and put together our best soccer of the season." Coach Spinello said there were a few notable players who stuck out, "Tai Bhalla, Alex Gardener, and Oliver Frandano."
The hard work of the Meridian Boys Soccer Team paid off, as they are the current Smoky Mountain Cup Champions. The Mustangs will play their first regular season game against Annandale High School at home on Monday, April 18, 2022.