On September 26, amidst the construction of the West Falls and Birch & Broad projects, a bakery opened on Broad Street. Godfrey's Bakery Cafe, commonly known as Godfrey's, is a shop taking up half of the newly constructed Meeting House building area and sells baked goods, sandwiches and drinks. 
The new business is very popular; the seating areas are often packed with people, and the area, similarly to its name, serves as a meeting house for the community. You can find all kinds of people there, and its open floor plan allows for easy meet-ups and by-chance encounters.
The food at Godfrey's is spectacular. Their baked goods are delicious and made with fresh ingredients, and Godfrey McKenzie, the head chef and co-owner, is a skilled chef, with a great passion for the art of baking.
The drinks at Godfrey's are delectable. Served in stoneware cups, their hot chocolate is creamy, warm, and sweet. Their coffee is made just as skillfully. 
"It's amazing for someone to take a little bit of flour, a little bit of salt and water and create a product that people will enjoy." McKenzie said. "I can see the reaction on their faces while they partake in something that I created."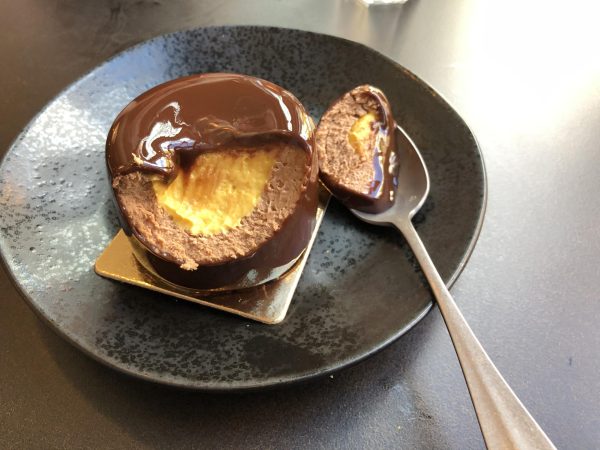 The building's interior has a modern rustic aesthetic, with wood and wrought iron common among the furniture, as well as a well-framed fireplace to liven up the interior. There are plans to use the upper level for events in the future, which would further the bakery's status as a community hub in which people gather.
As well as serving high-quality food, Godfrey's bakery has a vibrant and lively atmosphere, and a promise of continued, skilled service.