Meridian students to walk out in response to gun violence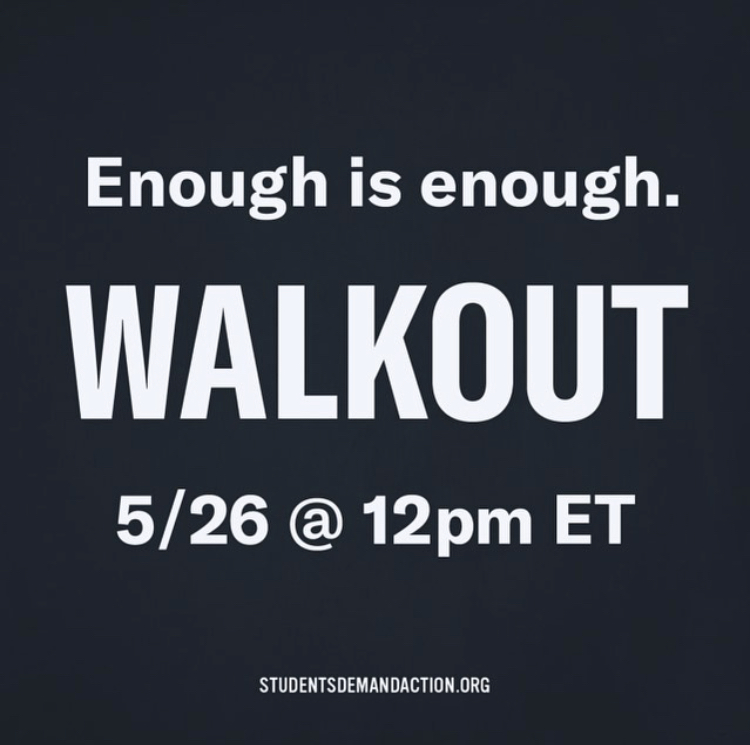 In response to a shooting at Robb Elementary School in Uvalde, Texas, as well as others across the country, the Meridian Students Demand Action club is participating in a nationwide walkout scheduled for noon on Thursday, May 26. 
The shooting, which occurred on Tuesday, killed two adults and 19 students in a fourth grade classroom. It is the deadliest school shooting in the United States since the 2012 attack at Sandy Hook Elementary School in Newtown, Conn, where 20 first graders and 6 adults were killed.
The event in Uvalde follows another mass shooting ten days prior in Buffalo, N.Y., as well as a mass school shooting in Oxford, Mich. in Nov. 2021.
Tensions regarding school intruders have remained high among students after Meridian's own scare with an hour-long lockdown earlier in May. Although the intruder alert was sent off accidentally, and nobody was hurt, the experience has left some students poised to take further action to protest gun violence in schools.
Students Demand Action organized the nationwide walkout, while junior Elijah Pelton helped bring the event to Meridian.
"Students are the future, the next generation, and the change needs to start here," Pelton said. "Everyone here should be able to recognize the need to do something about the problems America faces."
Since the start of 2022, there have been 213 mass shootings in the United States, including 27 school shootings.
"This problem is not present in any other countries," Pelton said. "And, honestly, that needs to change."
Pelton pointed out Australia's "common sense gun laws" which have prevented their citizens from obtaining semi-automatic rifles. The laws were enacted after their largest mass shooting, which killed 35 people in 1996. 
"That's not how it works in America and that needs to change," Pelton said.