Can high schoolers trick-or-treat?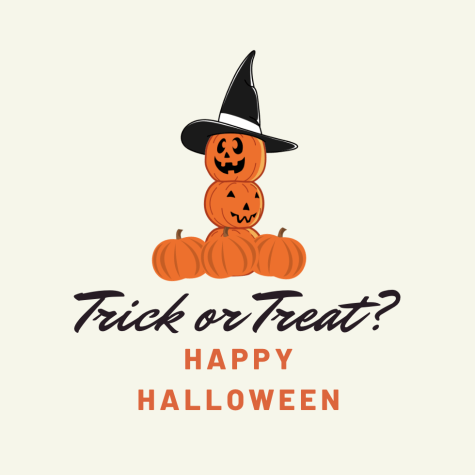 As the Halloween season is slowly approaching, people have started to get into that Halloween spirit. But here at Meridian High School, there is a lingering question for many students… "Can high schoolers Trick or Treat?" With the nostalgic tradition of dressing up in spooky costumes comes the tradition of trick-or-treating, a marathon disguised as a pastime by the appeal of candy. This activity, though meant for children, is a favorite among high school students as well. Though the holiday is open to all, there are some questions concerning if high schoolers trick-or-treating overshadows the experience for the younger children.
We've all googled this one time or another or heard it from a friend. The law in Virginia, sec. 46-8., accusing people over the age of 14 who are trick-or-treating of a Class 4 misdemeanor. That doesn't mean jail or anything, it just means that you're going to be out a max of $250 since halloween night.
Obviously this doesn't stop anybody from trick-or-treating, especially all those risk-takers out there, but is such an extreme and useless law really necessary? High schoolers live stressful lives, is it really fair to stop them from letting go for one night and returning to their more childish roots?
Of course, letting high schoolers enjoy a holiday they've been a part of their whole lives should not take away from the experiences of the less experienced trick-or-treaters. "I think [high school students] are too old to trick-or-treat," says Carey Pollack, a mother and science teacher at Meridian. "I guess for me the holidays are about the magic and the wonder and I think kids younger than high school do it more for that reason than to just get free candy."
Junior Lucas Hollinger also weighed in on the controversial issue "I haven't been trick-or-treating in forever but I still recognize that there's a lot of people who get a lot of joy from it and I think as long as [high school students] do it responsibly, it makes sense that they can have fun."
The only solution to this dreadful problem of to trick-or-treat or not to trick-or-treat is to find common ground with those providing the candy, to dress up. You must blend in with the rest of the gremlins, goblins, pumpkins, and skeletons running around. "I tend to ask for a costume or give a hard time if [high school students] don't have a costume. I say 'where's your costume!' but I always give candy." said Ms. Pollack, revealing that costumes are key for candy.
That's the joy of Halloween anyway, to plan a costume and then walk a 5k collecting candy which will then be stolen by your parents or traded to your siblings for the more premiere candy. Halloween night is a night to have fun and act silly in the company of others doing the same. It's a holiday for all ages and allowing teens to participate allows them to destress for a night before going back to school.
In the truthful words of Junior, Pascale Moffatt, "I want free candy." Now that this question is out of the way, it is now time to start planning your costume and trick-or-treating routes for the spooky night… The countdown begins.