Top 12 news events of 2022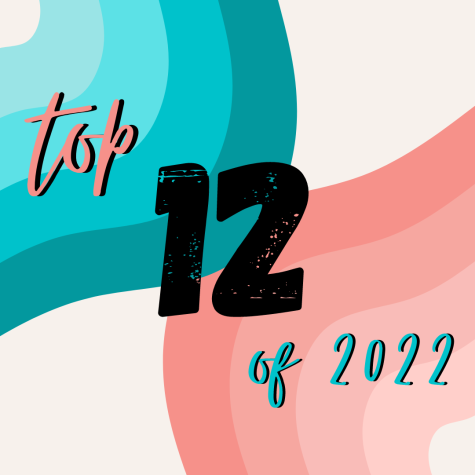 As the year comes to a close, here are some of the top news events that we believe helped shape the world's political, economic, and social landscape this year. We have sports, international, and U.S. news to inspire everyone's holiday dinner conversations.
1. Beijing 2022 Winter Olympics
After four years of waiting, the Winter Olympics finally returned to us. This year the international event took place in Beijing, China starting on February 4 and ending on February 20. With a total of 109 events across 15 different disciplines, the U.S. won a total of 8 gold medals and came in 4th place. Norway came in 1st with 16 gold medals, followed by Germany with 12, and the host country of China with 9.
2. War on Ukraine
Starting in 2021, Russian forces began to build up around the Russian-Ukrainian border creating tension between the two countries. This apprehension reached a breaking point when Russia began its invasion of Ukraine on February 24. This conflict is ongoing in the present with Ukraine pushing back against the Russian forces and making slow progress in gaining back their territory.
3. Ketanji Brown 
Earlier this year, the Senate confirmed Jackson to be the first Black woman to serve on the highest court in its 233-year history; she was later sworn into the justice role. She succeeded Justice Stephan Brian after his announcement that he would be stepping down for the next term.
4. Overturn of Roe v. Wade
After years of abortion rights protected by the precedent of Roe v. Wade, the Supreme Court decided to overturn the 50-year-long ruling, leaving the issue of abortion up to the states. The leaking of a draft opinion by the Supreme Court sparked protests all around the country, both supporting and criticizing the Supreme Court's actions. The court eventually released its official ruling of the Dobbs v. Jackson case that officially overturned Roe v. Wade.  
5. Uvalde shooting
On May 24, 2022, Robb Elementary School in Uvalde Texas was shot up by an 18-year-old man who was previously a student there. Nineteen students and two teachers were fatally shot that day and many criticized Uvalde police for a lack of action during the shooting. The tragedy caused outrage among many Americans and a wave of demand for necessary gun reform swept across the country. 
6. Monkeypox outbreak 
In May, the first case of disease was confirmed in London. This disease, Monkeypox, was declared as an epidemic in late July, following a rise in cases, and continues to be ongoing today. While it was initially found in animals, humans are now capable of contracting it as well. Luckily, the disease does not commonly result in death in humans and there are currently two vaccines available for the protection of immunocompromised individuals against the infection. 
7. Queen of England dies at 96
After 70 years of memorable reign (which most of us are too young to recall) the 61st monarch of the United Kingdom, Queen Elizabeth II, died on Thursday, September 8. Just months after celebrating her Platinum Jubilee, a major milestone marking 70 years of service, the queen passed away, passing the crown to her son Charles, now King Charles III.
8. Protests in Iran
Following the death of a 22-year-old Iranian, Mahsa Amini, chants and protests called for change and justice on the streets of Iran. Amini died in police custody after being beaten for not following the Islamic State's strict dress code. The protests following the murder have been going on for the past two months, and it seems that they will carry into the new year. Protesters call for accountability and justice for the murder of Amini and they have changed into something much more than a fight for women's rights.
9. Hurricane Ian
The deadliest hurricane to hit the state of Florida since the 1935 Labor Day hurricane, Hurricane Ian was a sizable and destructive category 4 Atlantic storm. In the southeast of the United States, particularly in the states of Florida and South Carolina, Ian inflicted extensive damage.  It was the fourth hurricane, second major hurricane, and ninth named storm of this year's hurricane season.
10. Prime ministers of the United Kingdom
With a string of Covid-19-policy-breaking parties held by Former Prime Minister Boris Johnson, brilliantly named Partygate, and 36 hours of resignations from members of his party, Boris Johnson became the first of this year's Prime Ministers to leave office on September 6. Next up to the podium was Liz Truss, whose time in office lasted little more than a month, from September 6 to October 20, before the economy caught up with her. Finally, the most recent contestant to take on the role of Prime Minister: Rishi Sunak. How long will this one last?
11. Midterms 
There were a total of 35 Senate seats up for grabs, 435 House seats on the market, and 36 governors' offices for the taking. The Democrats won the Senate with a 51-49 majority, while the Republicans were able to win the House with a 221-213 majority. 
(Editor's Note: The following comment is Kylie's interpretation of the holiday classic " Deck the Halls" (Edited for grammar). KYLIE: "You know what they say about November: ' 'Tis the season to vote or you're neglecting your right to free speech. Fa la la la laaa, la la la laaaaa.'")
12. World Cup 2022
After a long summer delay due to hot weather, the 2022 FIFA World Cup started on November 20 in Qatar. In eight different stadiums across its eastern coast, multiple matches were played each day. The US made it to the Round of 16 before being knocked out by the Dutch with a score of 3-1. In a heated penalty-kick finish, Argentina claimed the 1st place prize and international bragging rights for the next four years.