Administrative changes to take place over the summer
On Tuesday, April 25, Head of Secondary Schools Ms. Valarie Hardy announced a change of administrative leadership to parents and students. Starting July 1, Mr. Peter Laub will be the Associate Principal of MHS, Mr. Robert Carey will be the Assistant Principal of Student Support, and a new face, Mr. Steve Pickering, will be the Associate Principal at Mary Ellen Henderson (MEH). Mr. Sorentsis will serve as assistant principal at MHS.

The Associate Principal role was first introduced two years ago, when the School Board decided to merge both MHS and MEH under one cohesive administration. The Associate Principal serves as the de-facto principal for their respective school. This differs from the role of Ms. Hardy, the Head of Secondary Schools, as she oversees both schools. 
The Associate Principal position term length was originally planned to last two years, for the purposes of budgeting. During that time, Mr. Carey and Mr. Sorentisis filled these positions. However now the two year period has been completed and new applicants have applied for the job.
At Meridian, the new Associate Principal will be Mr. Laub, who has worked at MHS for many years as a teacher, and Assistant Principal for the last two years. He is excited to assume his new position.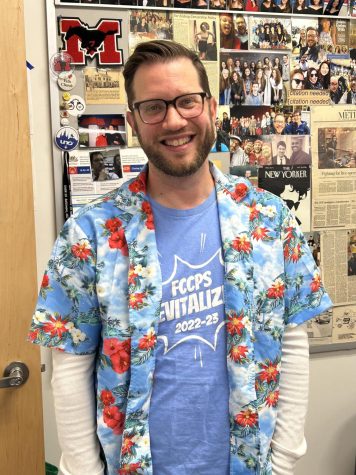 "I believe a good classroom experience is going to make students feel pride about their school…" he said. "I really want each and every classroom experience to be a positive learning experience." 
Additionally, as he assumes his new role he wants to improve communication between administrators, students, and staff. 
"I am a firm believer in the leader listening to the people whom he or she leads," he said. "I think my first role and responsibility is to the students and the staff. What are the changes they see are essential? How can I listen to those, and work to complete them? … This is everyone's school."
Mr. Carey, who is currently the Associate Principal of MEH, will be the Assistant Principal of Student Support. Unlike his previous role, he will now have authority over the entire secondary campus.
The role of Assistant Principal of Student Support is comparable to a Dean of Students at other schools. It will be Mr. Carey's job to handle discipline and misbehavior issues in students across both the middle and high school. Mr. Carey is excited to work with students more closely, as opposed to mostly working with administrators.
"I got into education because I got to interact with kids, and guide our future, and I'm really excited to get back to that," he said. "Not that I don't get to do that now, it's a big part of my position, but it's going to be an even bigger part, and I'm so excited."
Like Mr. Laub, Mr. Carey also has ideas for how to change our campus for the better. He would like to focus on helping students get to the root of their behavioral problems, as opposed to outright punishment.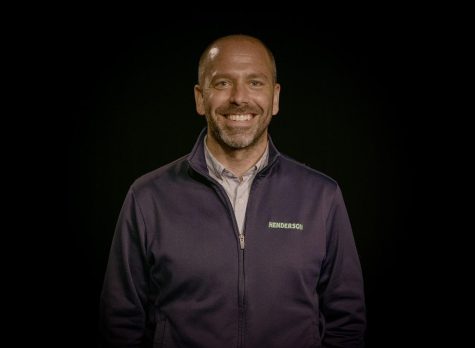 "I have a big focus on restorative practices. This involves working with students that may struggle behaviorally…to figure out where the barrier is to them succeeding in school," he said. "I really embrace being a problem solver, and I am excited to put those skills to use."Ms. Hardy is also looking forward to this new role, and she believes the position will have a positive effect on teachers, administrators, and students. 
"Teachers will be able to focus on instruction in the classroom and not so much behavior or attendance, and administrators will feel like they can actually be in the classroom trying to support teachers and not so much handling discipline," she said. "It will help everyone get back to the business of teaching and learning."