Meridian hosts several donation drives
Several organizations at Meridian are holding clothing and food drives for victims of recent events around the world. 

The SCA and the Habitat for Humanity club are partnering to run a "winter goods drive" for victims of the earthquakes in Turkey. On Feb. 6, a 7.8 magnitude earthquake struck southern Turkey along its border with Syria. The country has experienced over nine thousand aftershocks since the original earthquake, including a 5.6 quake on Feb. 27. 

More than 50 thousand people have died in both Turkey and Syria, and hundreds of thousands more are homeless and in need of survival supplies.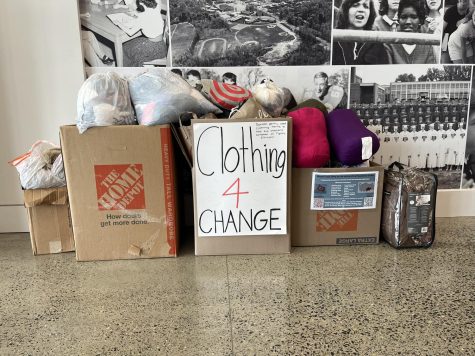 The drive is accepting disaster tents, floor mats, sleeping bags, blankets, heaters with converters (preferably 220 volts), canned goods and other shelf-stable foods, baby formula, diapers, general hygiene products, and women's hygiene products. 

Items collected will be donated to the Turkish Embassy on a weekly basis. Donation bins are located in the lobbies of all five FCCPS schools. 

Sophomore Joyce Tadesse Kassa is also running a clothing drive in collaboration with the Black Student Union (BSU) as a part of her MYP Personal Project. The drive is collecting clothing items for the Elshaddai Secondary School in Ethiopia. Children are currently staying at this school due to the ongoing conflict.

Ethiopia's Tigray region is currently engaged in a conflict regarding the ethnic cleansing perpetrated by the Ethiopian government. Violence has remained prevalent in the area, even after the official ending of the Tigray War in Nov. 2022. 

"This project is important to me because I'm Ethiopian and although I'm not personally from Tigray, seeing the impacts it has on friends and family members has led me to strive to directly help those affected as much as I can," Tadesse Kassa said.

There is a donation bin located in the lobby of Meridian, as well as another bin located in the lobby of Mary Ellen Henderson. The deadline for the drive has been extended to March 3.