Women in Athletics pushes for inclusivity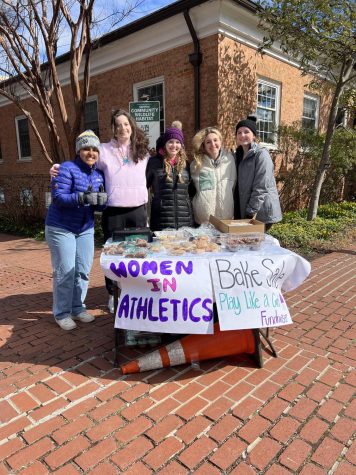 On Saturday, March 11, the Women in Athletics Club (WAC) of Meridian held a bake sale at the local Falls Church Farmers' Market in celebration of Women's History Month. The event raised proceeds for Play Like A Girl, a non-profit organization committed to breaking barriers for girls pursuing STEM-related fields and sports.
"We had high school volunteers go with baked goods to the [Falls Church] Farmers Market and we raised about $580," co-president and junior Ivy Anderson said. "We wanted to fundraise for an organization that aligns with our values and mission, and Play Like a Girl does exactly that."
The club also plans to partner with Morgan's Message, an organization that aims to remove the stigma associated with mental health among student-athletes. 
WAC was co-founded by juniors Avery Ross and Ivy Anderson, both varsity volleyball players who noticed a lack of female-athlete recognition at Meridian. Anderson and Ross presented their idea to former volleyball coach, Ms. Knoke, who approved of the club and agreed to be the staff sponsor. The club seeks to create a community that appreciates female athletes and their sports teams, as well as their accomplishments. 
The bake sale is merely one of the many initiatives the club has taken. WAC periodically conducts a club-wide vote to nominate an "Athlete of the Month" in order to highlight the academic and athletic achievements of a particular female athlete. This athlete has a flyer posted for them on Schoology and is featured on the Morning Announcements throughout that month. 
"We want to keep female athletes at Meridian on the radar of the entire student body, and through Athlete of the Month, we can do that," Anderson said.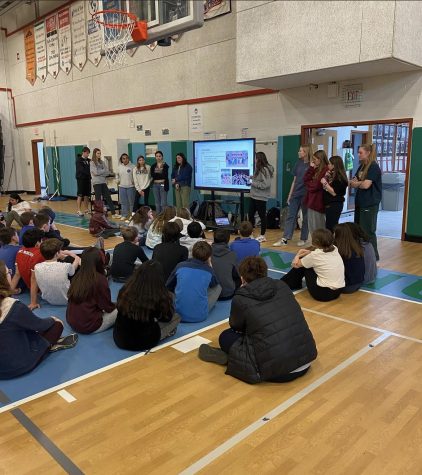 In addition to the Athlete of the Month award, WAC wants to encourage girls at Mary Ellen Henderson to participate in athletics. Club members recently visited Henderson PE classes to discuss their experiences in sports and to inspire the 8th graders to pursue athletics at Meridian.  
"We thought this would be a good way to encourage middle schoolers to try new things and create a new community between the high school and middle school," Anderson added.
WAC intends to continue this initiative throughout the school year to highlight the experiences of every sports season. 
While the focus of WAC is on female athletes, Anderson emphasized that anyone is welcome to join and attend meetings to help brainstorm and organize future events. Additionally, the club provides service opportunities for students looking to fulfill volunteer or CAS hours.