Extending sleep times at Meridian is a good idea
On December 6, I wrote an article explaining the fact that students at Meridian do not receive enough sleep and that the administration should strongly consider starting school at a later date. I sent a Google form out to all of the students in order to hear their opinions, and a startling 84% of students agreed with the statement that they do not "receive enough sleep."
When the School Board began discussing a proposal to start school 25 minutes later, there were many conflicting opinions among the student body. Several students argued that the change would interfere with all their activities that take place after school. However, the majority believed that the change would give students more sleep and benefit everyone as a whole. 
"Personally, I would settle for school starting 25 minutes later because it allows for more time to sleep and get ready in the morning," sophomore and volleyball player Sophia Kryazheva said. "I do not think the change affects after-school activities too much."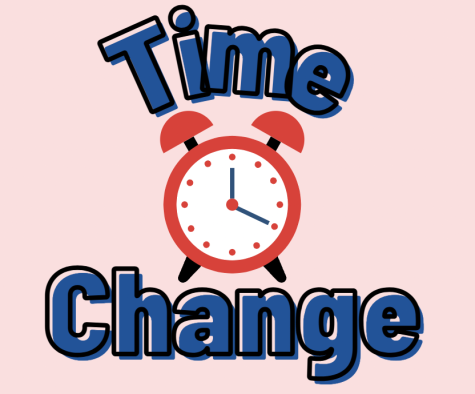 Junior Tommy Wotka expressed similar feelings. Wotka is a football player for Meridian's varsity football team. "I think that a later start time would better match our sleep schedules, allowing teenagers to gain much needed rest," he said. "I think the ideal start time would be around 9 o'clock."
The current 8:00 a.m. start time does not only impact sleep; lack of focus, lower grades, and low levels of in-class participation are all common symptoms that result from arriving to school at such an early time.
"As a student of Meridian, I do feel as if I have a lack of sleep during many of my classes, such as AP U.S. Government," sophomore Calvin Mayer said. "For me, AP Government is at the start of the day, and there is a common occurrence of students dozing off during class." 
While Mayer goes to bed at a reasonable time, he still feels the effects of both tiredness and drowsiness from being forced to wake up at such an early time.
"On school nights, I go to sleep around 10:30 p.m. Nevertheless, even with the decent amount of sleep I get, I am still tired during the early classes of the day," Mayer said. "Pushing back the start of school would be a simple fix to this problem," he added. 
On the contrary, some students argue that the delayed start time will only lead to later bedtimes and thus, be ineffective. However, going to bed earlier is the student's responsibility, and they should be able to make good decisions for themselves. While others may claim that starting school 25 minutes later will hinder their personal schedules and cause problems, students will be given precious extra time in the morning to be productive and complete their tasks. 
"I do not do much when I come home from school," freshman Cubbon Langford said. "I think if we had more time to work on it, such as in the morning before school, then I would do homework right away and get my work all done."