Prom FAQs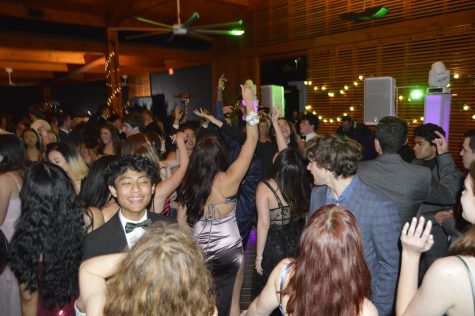 When and where is the dance being held?
Prom will take place Saturday, May 6 from 8:00 p.m. to 11:00 p.m. at Westwood Country Club in Vienna. 
Can underclassmen go to prom? 
Underclassmen can only go to prom if they are invited by a junior or a senior. 
Where can I buy my tickets?
Tickets can be bought on MySchoolBucks for $80. 
What is the dress code?
There is no official dress code, but students typically opt for formal wear. Students in previous years have worn long dresses, tuxedos, jumpsuits, or regular suits. 
Do I need a date?
A date is absolutely not required! It is super common to go with a group of friends, though you should do whatever makes you most comfortable. 
Can I bring a date from another school?
You may bring a date from another school. However, you and your guest must fill out a guest permission form, which can be found in the main office.