Meridian students raise awareness for Tigray
The Tigray Genocide, which began in 2020, has claimed the lives of many Ethiopian citizens of Tigrayan descent, and this global event has now sparked action amongst Meridian students.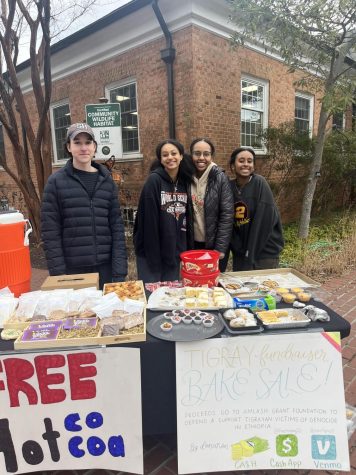 Tigray is a region in northern Ethiopia, a country located on the horn of Africa, that holds approximately six percent of the country's population. Tigray People's Liberation Front (TPLF), the regional government of Tigray, governed Ethiopia for several decades despite being the minority group in the country, before Abiy Ahmed's appointment as the prime minister of Ethiopia. His election marked the beginning of significant unrest in Tigray. 
On November 4, 2020,  Ahmed ordered a military offense against regional forces in Tigray, following months of escalating disagreements between TPLF and the Ethiopian government. While the prime minister promised to only attack military bases, the Ethiopian government initiated ethnic cleansing, profiling, and genocide against the civilians of Tigray. 
Over the past two years, the civilians of Tigray have had limited access to food, water, electricity, telecommunication, healthcare, aid, and banking access. The Ethiopian and Eritrean governments have perpetrated acts of ethnic cleansing, ethnic profiling, sexual violence, man-made famine, and massacres. Over 600,000 lives have been lost, 2.3 million children are in need of humanitarian access, 5.2 million people are in need of emergency aid, over 2 million people are on the brink of famine, 120,000+ refugees fled to Sudan, and 80% of health facilities have been looted and or destroyed. Additionally, tens of thousands of Tigrayans across all regions of Ethiopia have been abducted, arrested, and ethnically profiled solely due to their Tigrayan heritage. 
While acts of ethnic violence have been persisting for the past two years, there has been little global response to the events occurring in African countries. Contrarily, students at Meridian have been raising awareness of this genocide in hopes of educating their community members and bringing the atrocities of the Tigray genocide to light. 
Many students connect back to their Tigrayan heritage and have dedicated personal projects and initiatives with the aim of raising greater awareness about the conflict. Alongside the Black Student Union (BSU), students explored and applied their baking skills in order to make a difference in the lives of those they know back home. Through two bake sales at the Falls Church Farmers Market, they were able to raise over $1,500 for a school in Tigray called Elshaddai Secondary School. The proceeds will assist and support several children who are victims of this ethnic cleansing and have been displaced from their families.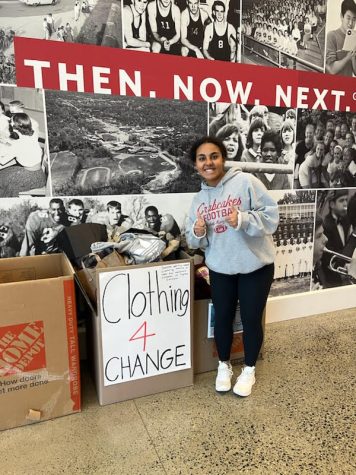 The BSU has held several meetings this year exploring different approaches the school could take to raise awareness for the struggles of black lives across the globe with a particular emphasis on the Tigrayan genocide. Every day on the morning announcements, leaders of the BSU remind students to stay aware and informed on current events around the world. 
"It is imperative that we speak up about the genocide that is currently occurring in Ethiopia," BSU teacher sponsor Patrick Garland said.
Bethany Michael, co-president of BSU, also expressed her enthusiasm for the school's efforts to raise awareness for Tigray. "I've been really happy with Meridian stepping up to raise awareness about the genocide in Tigray. It's been such a big thing on all of my family's minds, so to be able to help with the bake sale, and the announcements and have the cooperation of the BSU has been refreshing," emphasized Michael.
Additionally, sophomore Joyce Tadesse Kassa organized a clothing drive for Tigray in front of Meridian and Henderson for her MYP Personal Project. The clothing collected will also be donated to the children displaced from their families at Elshaddai Secondary School.
"It's been really inspiring to see how willing the students and the community have been to help the people of Tigray," said Tadesse Kassa.