For the Record: Study music
As June approaches, students find themselves in the final long haul to summer break. As high school students, we often juggle multiple classes, extracurricular activities, and social obligations. With all that to do, finding a balance between managing social, academic and athletic tasks can prove to be strenuous and difficult for all grade levels. To help generate motivation and maintain focus, I've created an esoteric playlist for a unique spin on the average last-minute cram session.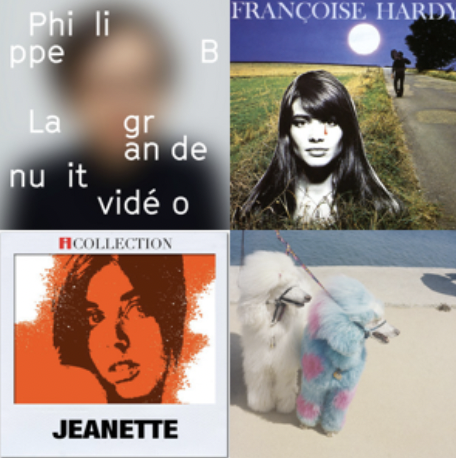 "CD Player, Part. III" by Death's Dynamic Shroud is a glitchy ambient piece that is definitely a fun vibe for math homework. It is an engaging track that will be sure to keep you interested. 
"San Salvador" by Francois Hardy is a track French students might be able to translate for me because I have no idea what she is saying. However, I do understand the delicate acoustics and Hardy's enchanting voice.
"PRESSED" by Dean Blunt and TYSON is a low-key track with a chill violin hook. I love Dean Blunt, and this track is cool enough to delegate to the background while doing math problems. The vocals are soft and dainty, and it really is a silky background track. 
For an awesome, upbeat option, try "最後の楽園" (The Last Paradise) by Harumi Hosono. This funky, disco-infused track blends catchy hooks and an infectious rhythm that definitely keeps me motivated during a study session. 
"Me olvidaras" by Jeanette is for all of you who want to feel like the main character in your own coming-of-age movie. It is the perfect track for a study montage, and the guitar and violin simply sways. This track is another example of songs in languages I definitely do not speak, but still love—taking away the lyrics, as poetic as they may be, relegates the vocals to just another instrument. It definitely stands on its own. 
Another relaxed yet trippy, synth-y track is "Swingin' Spathiphyllums" by Mort Garson. It's a chilly and retro-ambient track that can transport you to another world. Instead of studying for IB exams, you can pretend that you're in a wacky video game, jumping past chem problems. 
"Your Home" by Kuniyuki Takahashi is a mellow and jazzy Japanese ambient track that gives off a warm and cozy vibe. It is not distracting, but rather melodic and beautiful. 
"Roygbiv" is by ambient cult-classic band Boards of Canada, known for their unique and inventive sound. This track gives a droning yet settled feel, and will plug your brain into such a good frequency, you'll be pumping out that essay. It definitely helped me as I wrote this article!
"Mars" by SKETCH SHOW has intricate melodies and awesome glitchy beats that keep you engaged for a long-haul study session. It definitely has a futuristic vibe—maybe Neo was listening to this one while hacking into the Matrix, or something. 
Another esoteric pick is "Daydreams" by Fishmans. Fishmans has somewhat of a cult following, but you probably will not hear it on the radio. Maybe NPR, but this Japanese ambient band is known for their music's chill quality, creating a soft and delicate backdrop for whatever intensive work you're doing.