No scent pairs better with the turning colors of the leaves, one we associate with the fall season. This aroma can be added to your favorite latte, cold brew, cookies, and maybe even candles and soaps. It is the one and only: pumpkin spice. This iconic flavor has been modernized to be included in donuts, muffins, and even cheesecake (which is honestly so good). However, with the flavor advances, come some very questionable products. 
Starbucks initially launched the pumpkin spice latte in 2003; however, its origins date back even earlier. According to Food and Wine, before the modernization of its flavor, pumpkin spice was usually referred to as a blend of spices used to flavor pumpkin pie, and its ingredients consisted of cinnamon, nutmeg, ginger, allspice, and cloves. 
Contrary to popular belief, this spice has existed for a while, even being mentioned in Amelia Simmons' 1798 reprint of her cookbook American Cookery. History revealed that similar spices have been around for 3,500 years, with ancient nutmeg residue being found by archaeologists on 3,500 year old ceramic pottery. Such spices had been considered valuable to the food and medicine industries and were therefore sold from Asia to the Middle East to North Africa, trickling its way down to Europe and making their way into our diets today.
Since its debut in 2003, over 424 million pumpkin spice lattes have been sold. So that begs the question: What is everyone's obsession with pumpkin spice?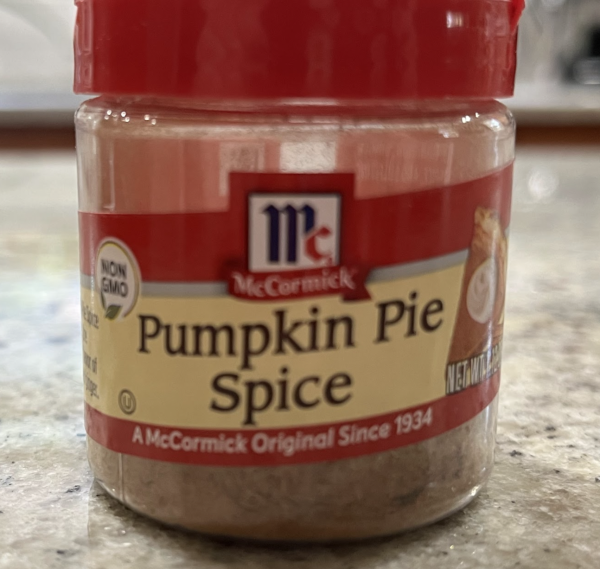 As explained by perception researchers at Johns Hopkins University, the powerful scent of the spice is what triggers nostalgic and cozy memories, bringing more excitement about the fall season.
"Smells can tap memories more powerfully than any of the other senses," Johns Hopkins doctoral candidate for human olfactory perception, Sarah Cormiea said. She states that even simply reading scent-related words can trigger the part of the brain responsible for olfactory stimuli. 
The scent reminds me of when I was younger and my mom would take me to Starbucks. She would order a pumpkin spice latte for herself and a hot chocolate for me. While drinking my hot chocolate, I distinctly remember smelling the aroma of her latte. I've always enjoyed the fall season, and the arrival of the pumpkin spice latte allowed me to submerge myself in all things fall. 
I genuinely enjoy the flavors of pumpkin spice coffee, but I believe not everything should include pumpkin spice flavoring. Honestly, pumpkin spice really only belongs in desserts, coffee, and pastries. Pumpkin pie is a must; pumpkin donuts and muffins are always good; pumpkin bread has me drooling; and pumpkin cookies make the house smell blissful as they bake.
I do, however, hate pumpkin spice candles and the Bath and Body Works pumpkin spice products. They almost never smell like pumpkin spice; they reek of an odd mixture of sweeteners. In their defense, I happen to hate all food-scented candles in general. I find pumpkin spiced candy, like candy corn, to be absolutely rancid. The flavoring of the pumpkin spice in them always tastes so artificial, which takes away from the enjoyment. If you read the ingredient list of products claiming to be "pumpkin spice" flavored or scented and the contents do not contain pumpkin; they are blatant imposters. 
Now there are pumpkin spice protein shakes, Cup of Noodles, pasta, dog treats, toilet paper, cheese, sparkling water, Pringles, Spam, fish bait, and even more if you can believe it. Some of these pumpkin spice "creations" are a downright travesty and should not be sold to consumers. In fact, the people who thought of and created those monstrosities deserve some serious culinary jail time. There is a threshold for how much is too much, and the pumpkin spice-flavored Spam, Pringles, and toilet paper may have just crossed it.